Southwest District Health provides lifestyle change programs to help people prevent diabetes.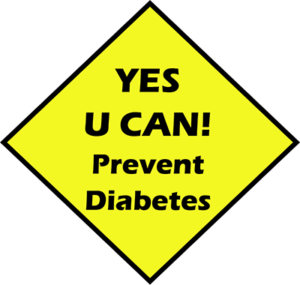 If you have prediabetes, getting type 2 diabetes doesn't have to be a sure thing. In fact, prediabetes can often be reversed.
Join a CDC-recognized diabetes prevention lifestyle change program to help prevent or delay type 2 diabetes.
The program can also lower your risk of having a heart attack or stroke, improve your health overall, and help you feel more energetic.
To find out if you are risk for Prediabetes, take the Screening Test:
https://www.cdc.gov/diabetes/prevention/pdf/prediabetestest.pdf
Research showed that people with prediabetes who take part in a structured lifestyle change program can cut their risk of developing type 2 diabetes by 58% (71% for people over 60 years old). This finding was the result of the program helping people lose 5% to 7% of their body weight through healthier eating and 150 minutes of physical activity a week. For a person who weighs 200 pounds, losing 5% to 7% of their body weight means losing just 10 to 14 pounds. It doesn't take a drastic weight loss to make a big impact.
And the impact of this program can last for years to come. Research has found that even after 10 years, people who completed a diabetes prevention lifestyle change program were one third less likely to develop type 2 diabetes.
More Information:
Lifestyle change program classes are forming now.
Individual consultations available with medical provider referral.
Payment plans are available for both insured and uninsured.
Sliding scale fees are based on income and household size.
All medical insurance plans are accepted with a medical provider referral, including Medicare and Medicaid
For more information and to sign up for classes or make an appointment.
Contact Us
Make an appointment to see a Nurse Practitioner
Call 208-455-5300  Option 4