The role of Environmental Health Services is to inspect regulated swimming pools and to provide technical assistance to prevent the spread of communicable disease as well as to prevent injury. Environmental Health Services regulates public swimming pools and members of the public can contact 208-455-5400 for any questions or concerns.
In Idaho, public swimming pools are required to be licensed and inspected each year. A public swimming pool is defined as:
Public Swimming Pool: A pool and its appurtenances that contain water more than two (2) feet deep, is used or intended to be used for swimming, diving, or recreational bathing, and is for the use of any segment of the public pursuant to a general invitation but not an invitation to a specific occasion or occasions
Wading Pool: A public pool with water less than two (2) feet deep used mainly by non-swimming children and those supervising the children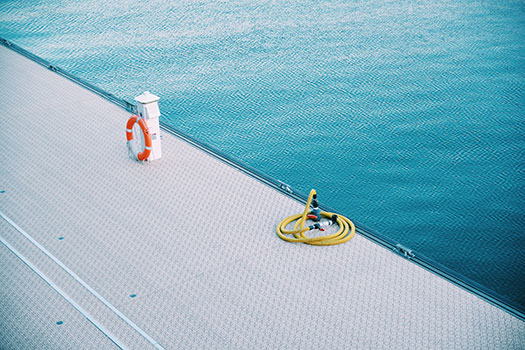 Hotel, motel and private club pools where general membership allows use of the pool to members and not the general public, are not considered public swimming pools and are not subject to regulation by Idaho health departments
Fees
Plan Review $100.00
Annual Permit: $50.00
An individual eighteen (18) years of age or older, who is familiar with the operation of the pool and is responsible for health and safety of the public using the pool and for operating the pool in compliance with IDAPA 16.02.14 Rules Governing Construction & Operation of Public Swimming Pools in Idaho.
The operator shall have an approved certification of competency from a:
Aquatic Facility Operator (AFO)
National Swimming Pool Institute
District Health Department Certification
National Swimming Pool Foundation Certification
National Recreation and Parks Association Certification
National Spa & Pool Institute Certification Program
(NSPI Tech 1)
The pool operator must also have a basic life support cardiopulmonary resuscitation (CPR) certification and current first aid certification.
District Health Department Certification:
Southwest District Health offers a health district operator class. You may download the Certified Operator Swimming Pool Course to review and study for the test at your convenience. The test is not open book and there is no fee to take the test. Upon passing the test, a certificate is awarded and will be good for three years. For more information or to arrange a time to take the test, please call 208-455-5400.
Public Swimming Pools Inspected by Southwest District Health:
Nampa Rec Center Pools
Mundo Hot Springs in Cambridge
Parma City Pools
Caldwell YMCA
Lincoln Park Pool in Nampa
Midvale City Pool
Zim's Hot Springs in New Meadows
Weiser Memorial Pool
Payette City Pools
Lakeview Water Park in Nampa
Homedale City Pool
Givens Hot Springs in Marsing
Caldwell City Pool
Helpful Links