COVID-19 Community Transmission Detected in Payette County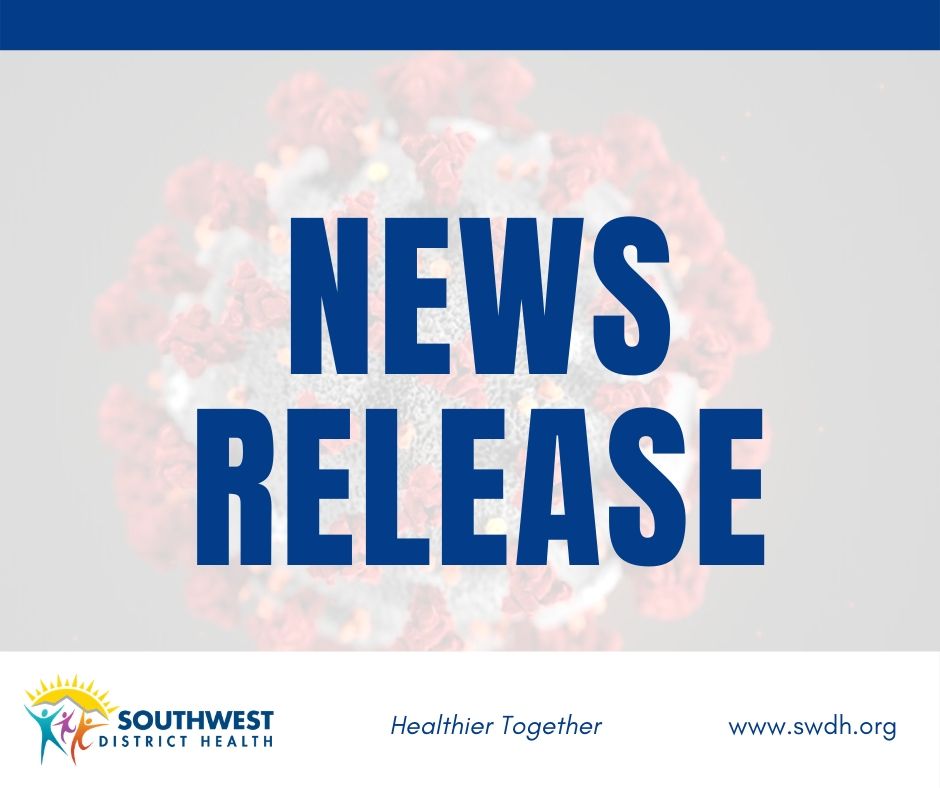 FOR IMMEDIATE RELEASE
COVID-19 Community Transmission Detected in Payette County
PAYETTE COUNTY, IDAHO – Southwest District Health (SWDH) has confirmed detection of community transmission of the virus that causes COVID-19 in Payette County. Community transmission, or community spread, is when public health professionals cannot specify an origin for an infection, such as tracing it to specific travel or contact with a specific individual.  The first Payette County COVID-19 case was announced on March 24, 2020.
Community spread has also been announced in counties including Ada, Bingham, Blaine, Canyon, Elmore, Gem, Kootenai, and Madison. "It is important for Idahoans to know the risk of exposure to the virus that causes COVID-19 is increasing in our communities. Please do your part to help slow the spread of the virus. Please stay home if at all possible," said Nikki Zogg, Southwest District Health District Director.
Zogg urges residents to follow the guidelines outlined in the Idaho Department of Health and Welfare Stay-Home Order issued Wednesday, March 25, 2020.
Those guidelines include:
Keep six feet between yourself and anyone outside your household at all times.
Engage in work, schooling, and social interaction from home via technology.
Avoid interacting with anyone outside your household unless you can keep at least six feet of space between you.
Use drive-thru, pickup or delivery options as much as possible when getting food.
Avoid all non-essential travel.
Reschedule all social activities to take place via phone, video chats, or social media.
Community members showing symptoms of mild to severe respiratory illness with fever, cough, and difficulty breathing should call first before going to their medical provider's office.
Residents who have questions may call the Southwest District Health COVID-19 call center at (208) 455-5411 from 8 a.m. to 5 p.m. Monday through Friday.  Residents may also call the Idaho Department of Health and Welfare's COVID-19 hotline at 1-888-330-3010 Monday through Friday 8 a.m. to 6 p.m. for questions regarding essential businesses, unemployment and food stamps, mental health, childcare, and small business loans.
COVID-19 case counts for the six-county region SWDH serves are available at https://swdh.id.gov/coronavirus  and will be updated by 7 p.m. on weekdays unless otherwise noted. For Idaho information and guidance, please visit https://coronavirus.idaho.gov/
# # #
Media Contact:
Katrina Williams
Southwest District Health
Katrina.Williams@phd3.idaho.gov
(208) 455-5317 or (208) 899-1268