Florida Will Be Closed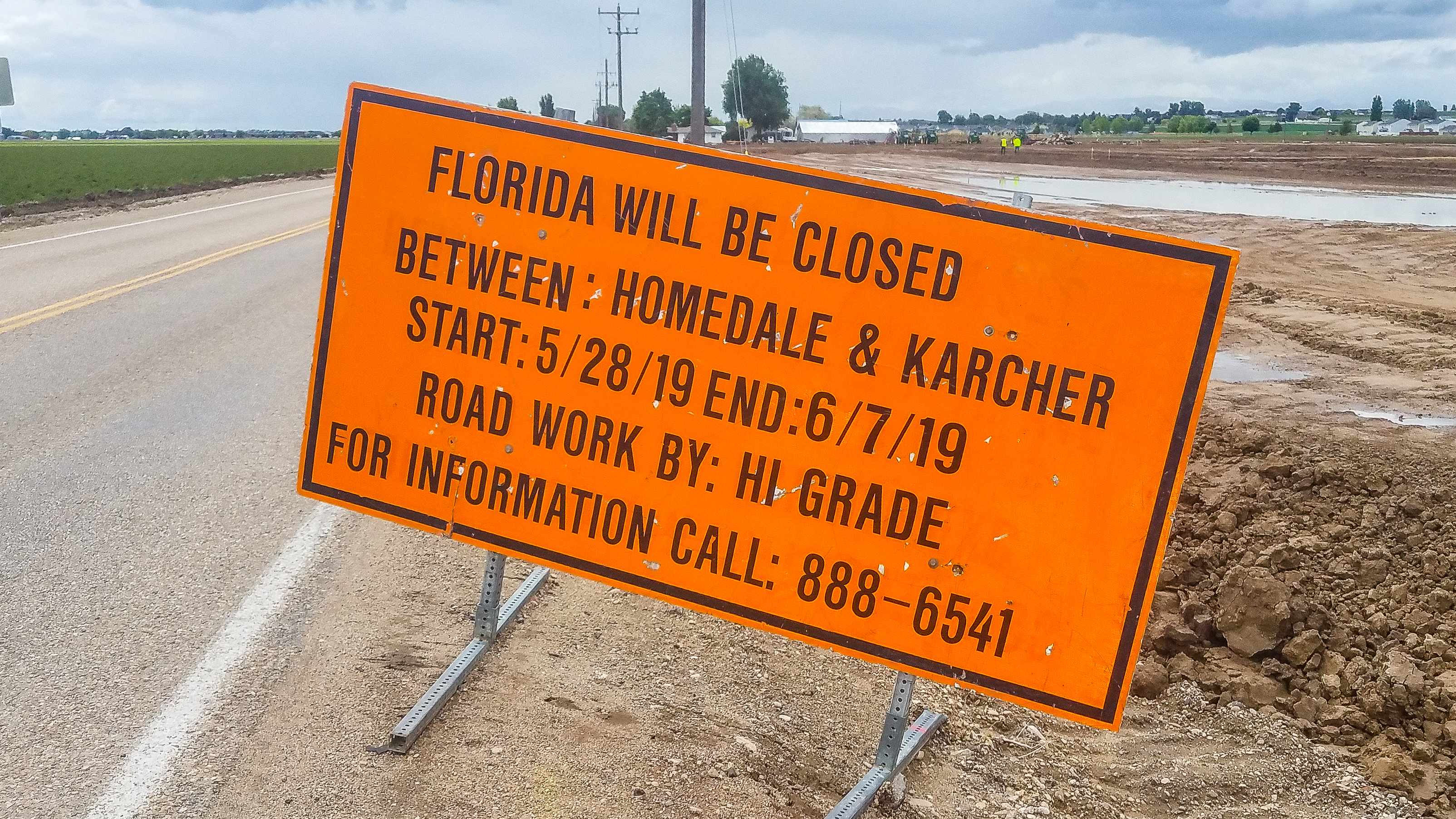 Florida will be closed between Homedale Road & Karcher Road 5/28/19 – 6/7/19.  SWDH  Health will remain open.  Please access SWDH from Karcher Road.
The closure is planned to take place between 5/28/19 through 6/7/19, however the project start date may be delayed.  For more information about this and other projects,  Click Here to visit Canyon County Highway District No. 4 to get the latest construction updates.
Alternate Route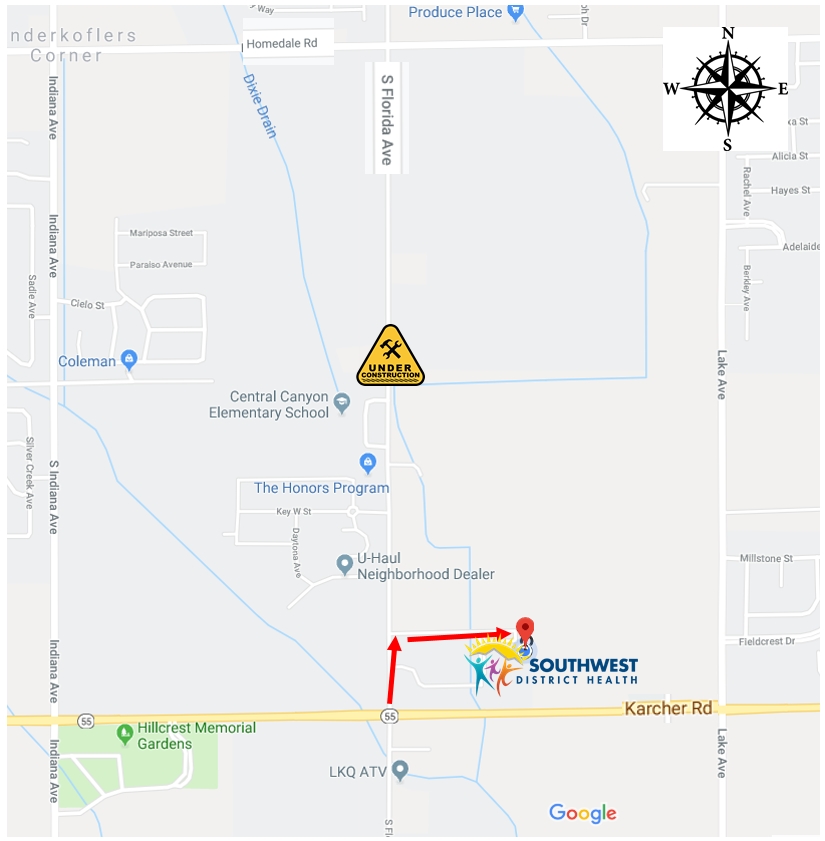 To avoid travel issues during the closure, take Karcher Rd to Florida to get to Southwest District Health.
Read More