Housing, healthcare, and mental health and substance misuse are the most pressing health needs in 10-county region of Southwest Idaho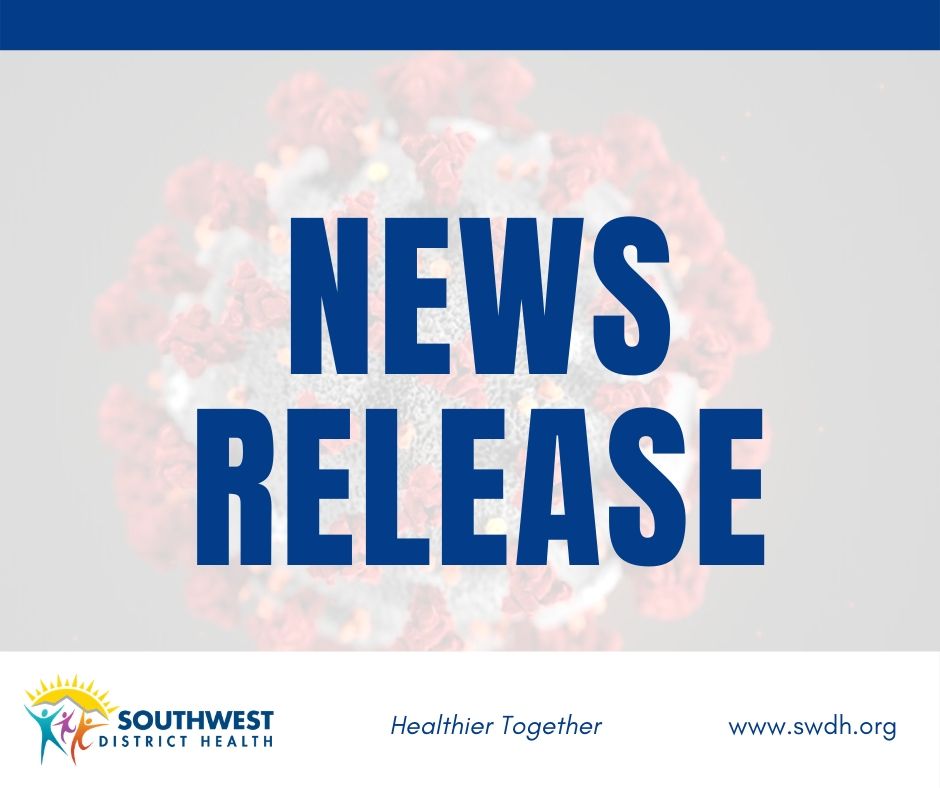 FOR IMMEDIATE RELEASE
Caldwell, ID – Safe, affordable housing, access to affordable healthcare and mental health and substance use disorder treatment are the most pressing health needs in a 10-county region home to more than half of Idaho's residents, a new joint assessment finds. The Community Health Needs Assessment (CHNA) is a multi-agency initiative convened by the Western Idaho Community Health Collaborative (WICHC) with key participation and funding from regional partner organizations like Central District Health, Southwest District Health, Saint Alphonsus Health System, St. Luke's Health System, United Way of the Treasure Valley, Intermountain Health, and Weiser Memorial Hospital. The ten counties assessed were Ada, Elmore, Boise, Valley, Adams, Canyon, Gem, Owyhee, Payette, and Washington.
In the past, each organization conducted its own assessment every three years per a federal requirement. For the first time in Idaho's history, the data has been gathered as a joint community effort putting the organizations on the same assessment cycle. This unprecedented partnership is significant because they are collaborating to research and tackle pervasive issues in the community and avoid duplicating efforts, potentially leading to more successful outcomes and a greater impact. This collaborative approach included substantial community input and utilized a social determinants of health (SDoH) framework to determine priority areas. The priorities that emerged from this year's report are:
safe, affordable housing and homelessness
behavioral health, including mental health and well-being, and substance misuse
access to affordable health care, including oral and vision health
The Community Health Needs Assessment (CHNA) is available in PDF form HERE. This year, there will also be a companion site, the Idaho Oregon Community Health Atlas. It is a new, public-facing data portal that is currently live and all features will be available by the end of July. The Health Atlas allows residents, community organizations, policymakers, researchers and public health stakeholders to access and use data, to understand health disparities and drive change within their communities, as well as for grant writing and planning purposes.
The new online resource, powered by Metopio, publishes data about hundreds of indicators in the community, and makes that data available in visualizations like maps, charts, graphs and tables. The tool makes it easy to assess drivers of health for the community and prioritize data-informed actions that address social determinants of health. The online hub also provides a one-stop shop to view the learnings and insights from key counties' community health needs assessments.
Alexis Pickering, Health Strategist with both the Central and Southwest health districts says, "History shows us that we can't accomplish the most urgent challenges of our community by going it alone. This is a major, critical endeavor that shows how serious these collaborative partners are about addressing community needs in unprecedented ways, and having shared metrics on community priorities so we can build and sustain a healthy region."
"Saint Alphonsus is proud to collaborate with our partner health systems to identify the strengths, opportunities, and the greatest needs in the Treasure Valley as told to us by the residents themselves. This report will give us the collective data to understand how we can lean in to support our communities in not just surviving, but thriving," said Rebecca Lemmons, Community Health and Well-Being Director at Saint Alphonsus Health System.
Lisa Nichols, Associate Vice President of Community Health at Intermountain Health says, "Intermountain Health is excited to collaborate with community partners to understand the needs of our community and develop programs to address those needs. The mission of Intermountain Health is helping people live the healthiest lives possible. Participating in this Community Health Needs Assessment help us best understand the needs of our community and act to fulfill our mission."
"The new collaborative approach for this needs assessment is transformational for our communities. It allowed us to not only pool resources for more robust and efficient data collection but will also guide collaborative action amongst partners working in alignment to address common priority needs.  This collective attention will create a significant impact in our communities," said Angie Gribble, St. Luke's senior director of community health and engagement."
Addressing complex community needs is possible when we take a collective approach. The organizations are now continuing to work together to use the data to create an implementation strategy and plan by the end of the year to determine how to best address the priority areas identified by the joint assessment. This plan will be Idaho's first shared implementation plan that will coordinate and direct activities from all the partner agencies. To get involved, contact WICHC via WICHC.org
ABOUT SOUTHWEST DISTRICT HEALTH
Southwest District Health is one of seven public health districts throughout Idaho established to protect and promote the health and wellness of those who live, work, and play in our region. We proudly serve Adams, Canyon, Gem, Owyhee, Payette and Washington Counties. We work in partnership with our community to identify health needs, design solutions, and implement services that encourage behaviors contributing to healthier, longer lives. Learn more at swdh.org.
ABOUT CENTRAL DISTRICT HEALTH
CDH, Public Health District IV, is one of seven public health districts within the state of Idaho, serving the counties of Ada, Boise, Elmore, and Valley. With a vision of Healthy People in Healthy Communities, CDH's emphasis is on decreasing risk factors for chronic disease, improving quality of life and increasing the years of healthy life among residents.
ABOUT ST. LUKE'S HEALTH SYSTEM
As the only Idaho-based, not-for-profit health system, St. Luke's is a vital part of a healthy community, led by local physicians and boards to further our organization's mission "To improve the health of people in the communities we serve." Working together, we share resources, skills and knowledge to provide the best possible care at every St. Luke's facility.
ABOUT SAINT ALPHONSUS HEALTH SYSTEM
Saint Alphonsus health system is a Catholic, faith-based ministry and not-for-profit health system serving the state of Idaho, eastern Oregon and northern Nevada communities. The health system boasts 4 hospitals, 560 licensed beds and 7 joint venture relationships. The health system employs 6,100 colleagues and 537 medical staff. The Saint Alphonsus Health Alliance is comprised of 3,100 employed and independent providers.  1,200 physicians are members of the Saint Alphonsus medical staff. Saint Alphonsus is a proud member of Trinity Health, one of the largest multi-institutional Catholic health care delivery systems in the nation.  Trinity Health serves people and communities in 26 states from coast to coast with 88 hospitals, 135 continuing care facilities, 17 clinically integrated networks, 136 urgent care locations, and 24 PACE center locations.  Across the footprint of 26 states, Trinity Health employs 123K colleagues and 8.3K employed physicians and clinicians. Nearly 26.6K affiliated physicians are members of the medical staff. To find out more go to:  www.saintalphonsus.org
 ABOUT INTERMOUNTAIN HEALTH
Intermountain Health operates multiple medical facilities in Idaho, including Saltzer Health. Intermountain is a nonprofit system of 33 hospitals, 385 clinics, medical groups with about 3,900 employed physicians and advanced care providers, a health plans division called Select Health and other health services in seven states. Helping people live the healthiest lives possible, Intermountain is committed to improving community health and is widely recognized as a leader in transforming healthcare by using evidence-based best practices to consistently deliver high-quality outcomes at sustainable costs.
 ABOUT UNITED WAY OF THE TREASURE VALLEY
About United Way of Treasure Valley – Since 1928, United Way of Treasure Valley has been improving lives by mobilizing the caring power of our community to advance the education, health, and financial stability of every person in the Treasure Valley. www.unitedwaytv.org
###
Media Contacts