COVID-19 Related Death Reporting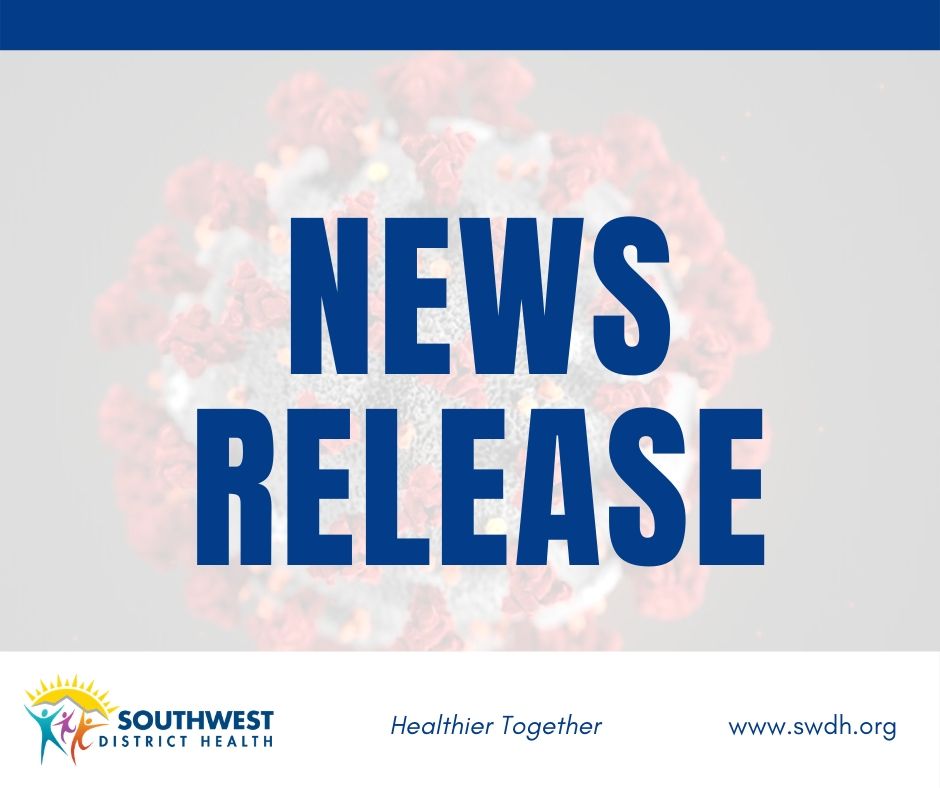 FOR IMMEDIATE RELEASE
COVID-19 Related Death Reporting
CALDWELL, IDAHO – Southwest District Health COVID-19 Investigators presently are reviewing a list of twelve (12) COVID-19 related deaths received by the State of Idaho.
A COVID-19 death is defined by the State of Idaho as any certified death (a death certificate has been completed) stating COVID-19 was the cause of death or was a factor contributing to the cause of death. Confirmed COVID-19 deaths require a positive COVID-19 PCR test result. A probable COVID-19 death is one listing COVID-19 as the cause of death, or a factor contributing to the cause of death, but no PCR test result is available (though the individual may have had a rapid antigen test performed that was positive).
Please note that eleven (11) of these COVID-19 related deaths occurred within the entire month of November and one (1) death occurred in October, for a total of twelve (12) deaths that are not part of a typical weekly report, which currently averages 1-2 COVID-19 deaths per week that occur in the six-county Public Health District 3 region (Southwest District Health).
"Our thoughts and sympathies go out to everyone impacted by these recent COVID-19 deaths," said District Director Nikki Zogg.
Southwest District Health urges all residents to make the personal choice to take proactive actions to slow the spread of COVID-19, including practicing physical distancing, wearing face coverings in public places where social distancing is hard to maintain, washing hands often, staying home when sick, and regularly cleaning often touched surfaces.
Questions may be directed to the SWDH COVID-19 Call Center Monday through Friday from 8:00 a.m. to 5:00 p.m. at 208-455-5411. Please refer to https://swdh.id.gov/covid19 for the latest local COVID-19 numbers and data and https://coronavirus.idaho.gov/ for statewide information.
# # #
Media Contacts: 
Ashley Anderson          Ashley.Anderson@phd3.idaho.gov
Katrina Williams            Katrina.Williams@phd3.idaho.gov