SOUTHWEST DISTRICT HEALTH CALL CENTER ADDS WEEKEND HOURS FOLLOWING ANNOUNCEMENT OF FIRST COVID-19 CASE IN IDAHO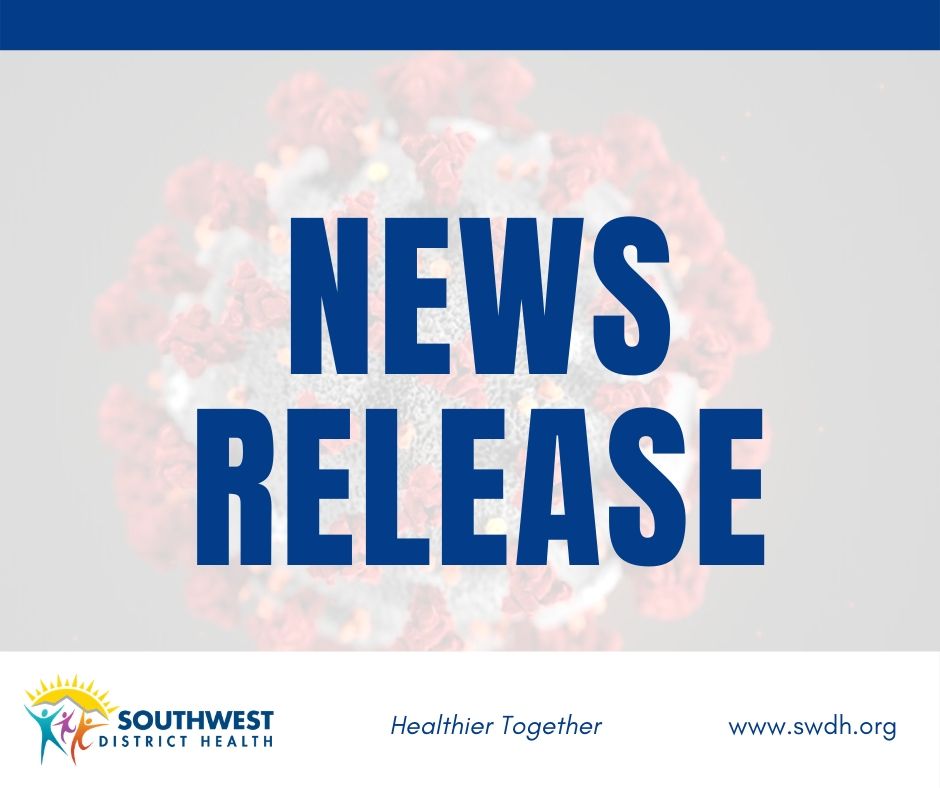 FOR IMMEDIATE RELEASE
SOUTHWEST DISTRICT HEALTH CALL CENTER ADDS WEEKEND HOURS FOLLOWING ANNOUNCEMENT OF FIRST COVID-19 CASE IN IDAHO
CALDWELL, IDAHO –  The COVID-19 Call Center operated by Southwest District Health will be open Saturday, March 14, 2020 and Sunday, March 15, 2020 from 8:00 a.m. to 5:00 p.m. to help handle increased call volume from concerned citizens.
Southwest District Health continues to closely monitor the rapidly changing novel coronavirus (COVID-19) situation.  Everyone can make an effort to keep themselves healthy by:
Washing hands often with soap and water
Avoiding touching eyes, mouth, or nose with unwashed hands
Keeping a distance of at least six feet from people who appear to have respiratory illness
Covering your coughs with a tissue or coughing into your elbow
Cleaning often touched objects and surfaces using regular household cleaning spray or wipes.
For more information and more details about novel coronavirus, visit  https://swdh.id.gov/coronavirus/ or https://coronavirus.idaho.gov/
# # #
Media Contact:
Katrina Williams
Southwest District Health
Katrina.Williams@phd3.idaho.gov
(208) 455-5317 or (208) 899-1268