All Idahoans aged 16+ can now access COVID-19 vaccine in Adams, Canyon, Gem, Owyhee, Payette, and Washington Counties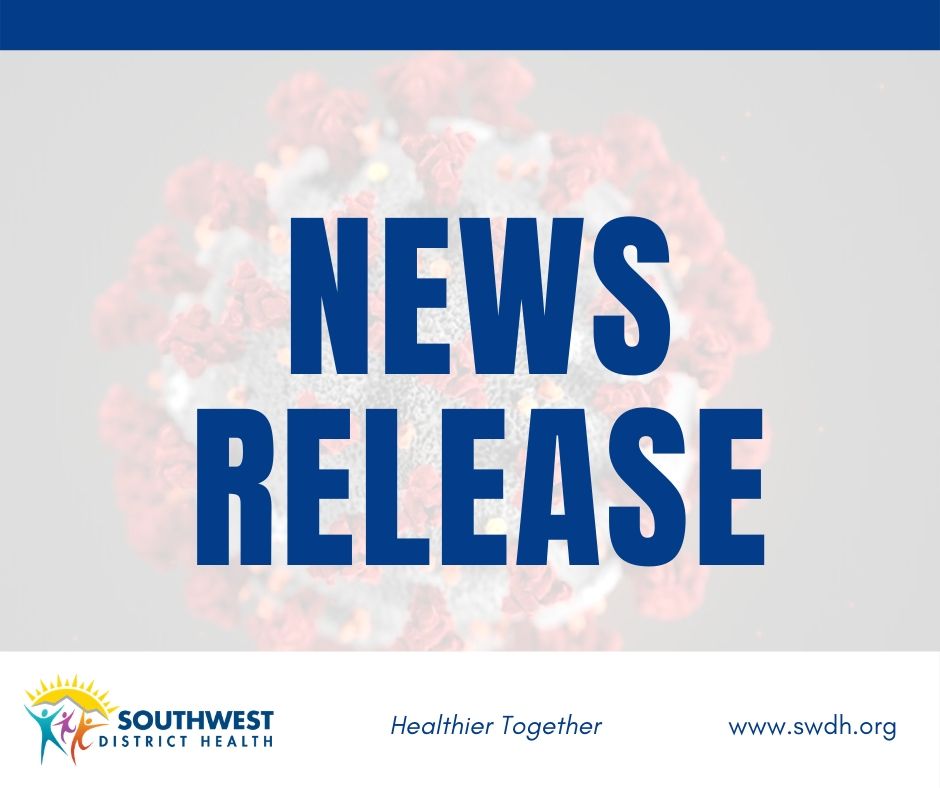 FOR IMMEDIATE RELEASE
All Idahoans aged 16+ can now access COVID-19 vaccine in Adams, Canyon, Gem, Owyhee, Payette, and Washington Counties
CALDWELL, IDAHO – Effective immediately, any Idaho residents 16 years and older are now eligible for COVID-19 vaccine in the six counties served by SWDH.
Of note, only the Pfizer vaccine is authorized for those ages 16 and 17. The Moderna and Janssen (Johnson & Johnson) vaccines are both authorized for use in those 18-years and older.
The decision to expand access across the six-county region was based on the input provided by vaccine partners.
Making a COVID-19 vaccine appointment
An updated list of enrolled vaccine providers may be found on the SWDH website. The list is updated frequently as more providers are enrolled and begin receiving vaccine allocations or other changes.
Residents are encouraged to use the State's vaccine pre-registration tool at covidvaccine.idaho.gov. The pre-registration tool allows Idahoans to be added to a list. That list is used by enrolled vaccine providers to directly connect with those currently eligible for vaccine.
If you need assistance by phone to navigate the State's pre-registration tool or navigate the SWDH Enrolled Vaccine Provider list, or if you do not have internet access, please call the Southwest District Health COVID-19 Call Center 208-455-5411. The Call Center is available Monday through Friday 8:30 AM-4:30 PM (MST) except for observed holidays.
Information Resources
 # # #
Media Contacts: 
Ashley Anderson           Ashley.Anderson@phd3.idaho.gov
Katrina Williams            Katrina.Williams@phd3.idaho.gov