Further details regarding Board of Health meeting cancellation provided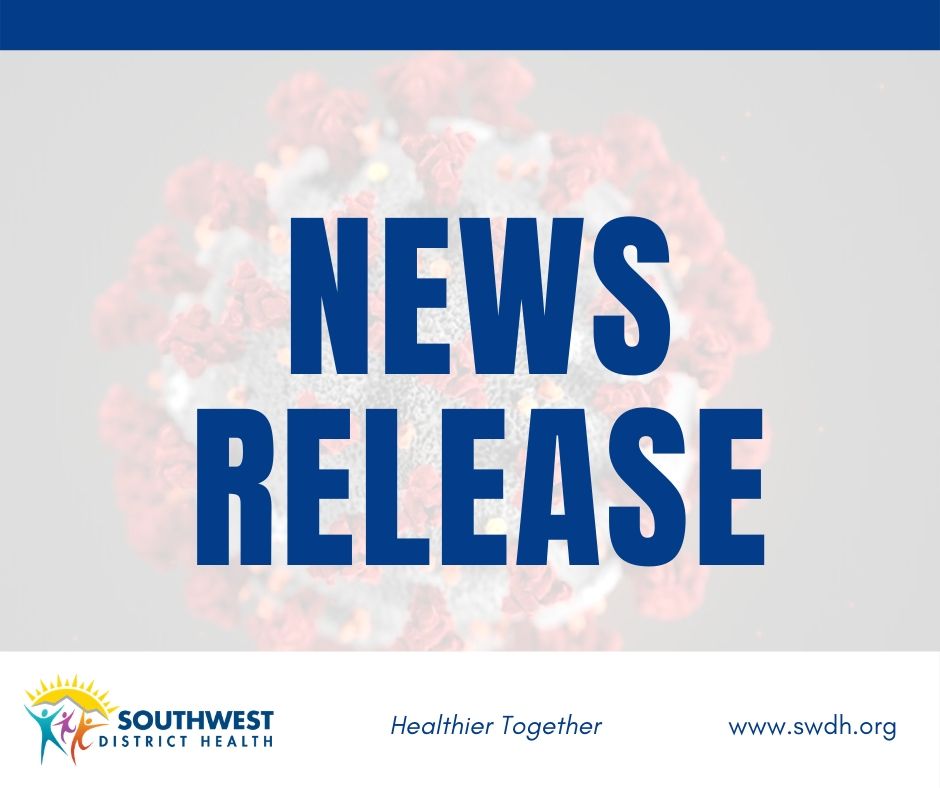 FOR IMMEDIATE RELEASE
Further details regarding Board of Health meeting cancellation provided
CALDWELL, IDAHO – Southwest District Health's Board of Health cancelled the special Board of Health meeting scheduled for today due to safety concerns. The meeting will be rescheduled at a later date to be determined. The Zoom video recording will not be available for public viewing from Thursday, July 16, 2020 as the Board of Health meeting was not called to order or started.
Prior to the start of the Board meeting, a group of protesters gathered at the entrance to the SWDH Caldwell building demanding to physically attend the meeting in the same room as Board members and to be allowed the ability to make public comment. The group was not denied access to the building, but was asked to follow a requirement for screenings and face coverings (for all Southwest District Health buildings) that all staff and customers abide by when entering the building for services and daily operations. Southwest District Health had clients in the clinic and the building was open to the public.
After refusing to adhere to screening guidelines, some of the group pushed their way into the building's foyer and attempted to proceed to the Board meeting room. The protestors remained far away from the meeting room where the Board Members were physically present, but were interrupting clinical services and potentially violated HIPAA protocols. The protestors did not enter the Board of Health meeting room. ​
The majority of the protesters were directed to a meeting room able to provide physical distancing measures for those in attendance and were respectful while waiting to view the meeting.  A small group of those gathered were armed and continued to create disruptions in the facility's foyer, harassed staff in the parking lot, and peered into the building windows scaring staff who were working.
Questions may be directed to the SWDH COVID-19 Call Center Monday through Friday from 8:00 a.m. to 5:00 p.m. at 208-455-5411. Please refer to https://swdh.id.gov/coronavirus for the latest local numbers and data and https://coronavirus.idaho.gov/ for statewide information.
# # #
Media Contacts:
Katrina Williams  Katrina.Williams@phd3.idaho.gov
Ashley Anderson  Ashley.Anderson@phd3.idaho.gov