Southwest District Health Special Board of Health Meeting Rescheduled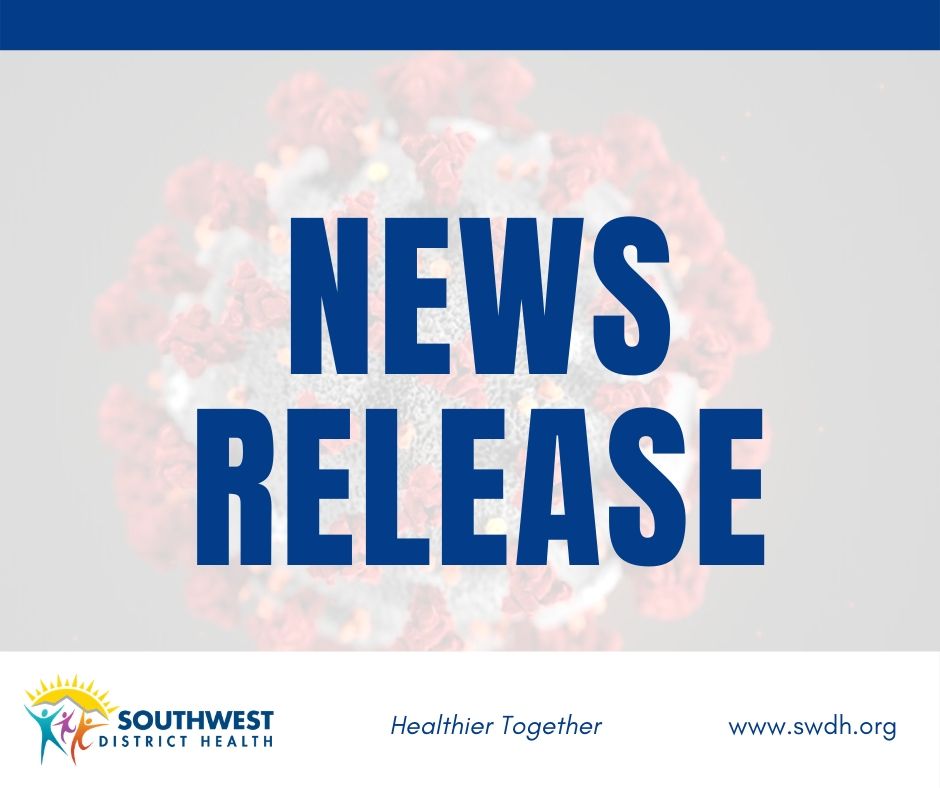 FOR IMMEDIATE RELEASE
Southwest District Health Special Board of Health Meeting Rescheduled
CALDWELL, IDAHO – The Southwest District Health Board of Health will hold a special meeting via video conference on Tuesday, July 21, 2020, at 8:30 a.m. at the Canyon County Administration Building, 111 N. 11th Avenue, Caldwell, ID, 83605. The meeting room will accommodate seating for approximately 20 people. Social distancing will be required and masks must be worn. Any person who does not wish to social distance or wear a mask will not be allowed to enter and is invited to observe the meeting through live streaming. No outdoor viewing option will be available. The meeting will be available for live streaming at the SWDH YouTube page. The meeting agenda can be found at: https://swdh.id.gov/boh/boh-agendas/.
Due to safety concerns for members of the public and SWDH employees, live streaming of the Special Board of Health meeting via video conference will not be available at any of the SWDH locations.
No public comments will be accepted during the Special Board of Health meeting on Tuesday, July 21, 2020. Public comments specific to an agenda item for the July 21, 2020, meeting can be submitted at https://www.surveymonkey.com/r/BOHpubliccomment07212020. The period to submit public comments will close at 10:00 a.m. on Monday, July 20, 2020. Comments will be compiled and shared with board members in advance of the meeting and an overview presented at the Special Board of Health meeting.
Note: Due to COVID-19, Board of Health meetings for the remainder of 2020 will be held via video conference unless otherwise noted.
Questions may be directed to the SWDH COVID-19 Call Center Monday through Friday from 8:00 a.m. to 5:00 p.m. at 208-455-5411. Please refer to https://swdh.id.gov/coronavirus for the latest local numbers and data and https://coronavirus.idaho.gov/ for statewide information.
# # #
Media Contacts: 
Katrina Williams            Katrina.Williams@phd3.idaho.gov
Ashley Anderson          Ashley.Anderson@phd3.idaho.gov