Second Amended Release– No mask mandate meeting or vote scheduled Thursday, November 19, 2020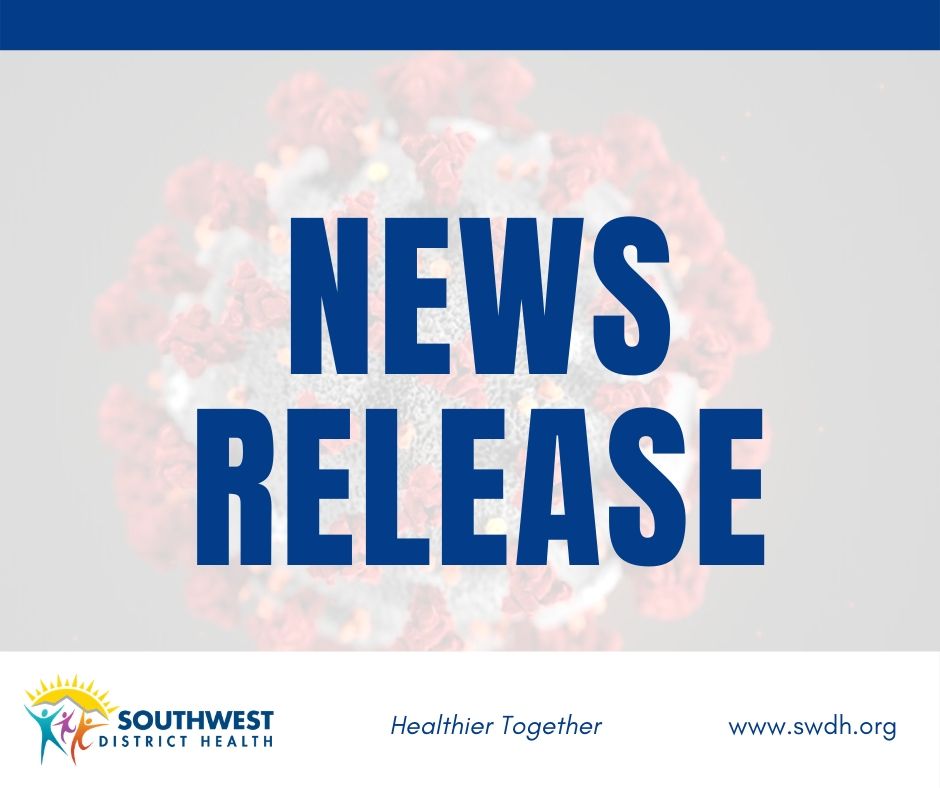 FOR IMMEDIATE RELEASE
Second Amended Release–
No mask mandate meeting or vote scheduled Thursday, November 19, 2020
CALDWELL, IDAHO – Our previous news releases incorrectly identified Channel 6 as a source of misinformation. Channel 6 did not issue this misinformation and had reported accurate information regarding a neighboring public health district. Several media sources reported that the Southwest District Health Board of Health will hold a meeting today, Thursday, November 19, 2020, at 1:00 p.m. to vote on a mask mandate.
This information is incorrect. There is no Board of Health meeting and there is no mask mandate vote scheduled for today, Thursday, November 19, 2020.
Southwest District Health's Public Information Team has reached out to these media partners to ask them to provide correct information and sent out information via social media channels to inform the public that no Board meeting and no mask mandate meeting is scheduled for today.
The Southwest District Health Board of Health met Tuesday, November 17, 2020, for its regularly scheduled Board of Health meeting. The next regularly scheduled meeting is Tuesday, December 15, 2020, at 10:00 a.m.
Questions may be directed to the SWDH COVID-19 Call Center Monday through Friday from 8:00 a.m. to 5:00 p.m. at 208-455-5411. Please refer to https://swdh.id.gov/covid19/ for the latest local numbers and data and https://coronavirus.idaho.gov/ for statewide information.
# # #
Media Contacts:
Ashley Anderson Ashley.Anderson@phd3.idaho.gov
Katrina Williams Katrina.Williams@phd3.idaho.gov