Southwest District Health Announces Canyon County COVID-19 Case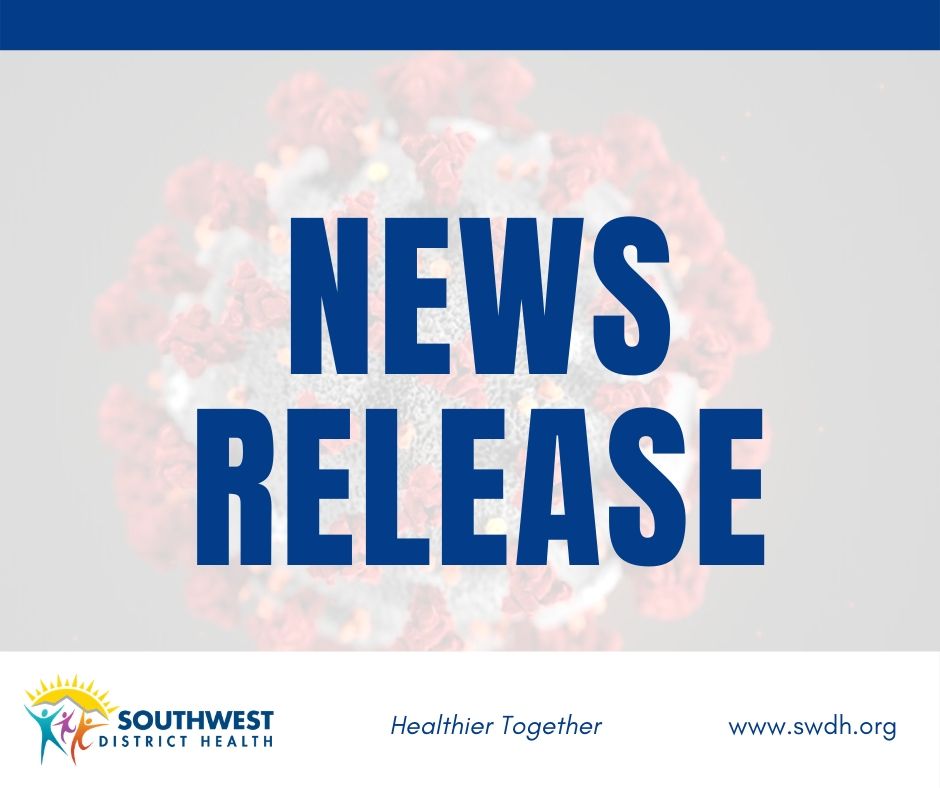 FOR IMMEDIATE RELEASE
Southwest District Health Announces Canyon County COVID-19 Case
CANYON COUNTY, ID – Southwest District Health (SWDH) has confirmed a case of COVID-19 in a male in his 60s in Canyon County. The individual in this case experienced mild symptoms and is recovering well at home. The investigation has revealed he recently traveled to a location that is currently seeing community spread. Additional case-specific information about this individual is confidential and will not be released. This is the first case in the six-county region Southwest District Health serves.
The COVID-19 situation is changing by the day and Southwest District Health is partnering with our communities across the board to work diligently to help slow the spread of this disease. "Please trust us as your public health agency. We will get through this by working together and taking the right steps at the right time. Please follow our recommendations. We are here to support our communities and the health of those communities is very important to us," said Nikole Zogg, PhD, SWDH District Director. Zogg urges residents to not panic and use common sense when shopping for groceries and supplies. "If you need a grocery item, buy it. If you have it, share it. If you don't need it, please leave it on the shelf," said Zogg.
Southwest District Health remains open for business and most staff are working in-office at this time with plans in place for telecommuting should it be appropriate to do so.
Southwest District Health offers a COVID-19 call center from 8 a.m. to 5 p.m. Monday through Friday. The hotline can be reached at (208) 455-5411. For Idaho-specific information about the novel coronavirus, please visit https://coronavirus.idaho.gov/.
# # #
Media Contact:
Katrina Williams
Southwest District Health
Katrina.Williams@phd3.idaho.gov
(208) 455-5317 or (208) 899-1268