Southwest District Health responds to inquiries regarding COVID-19 related death of Middleton School District employee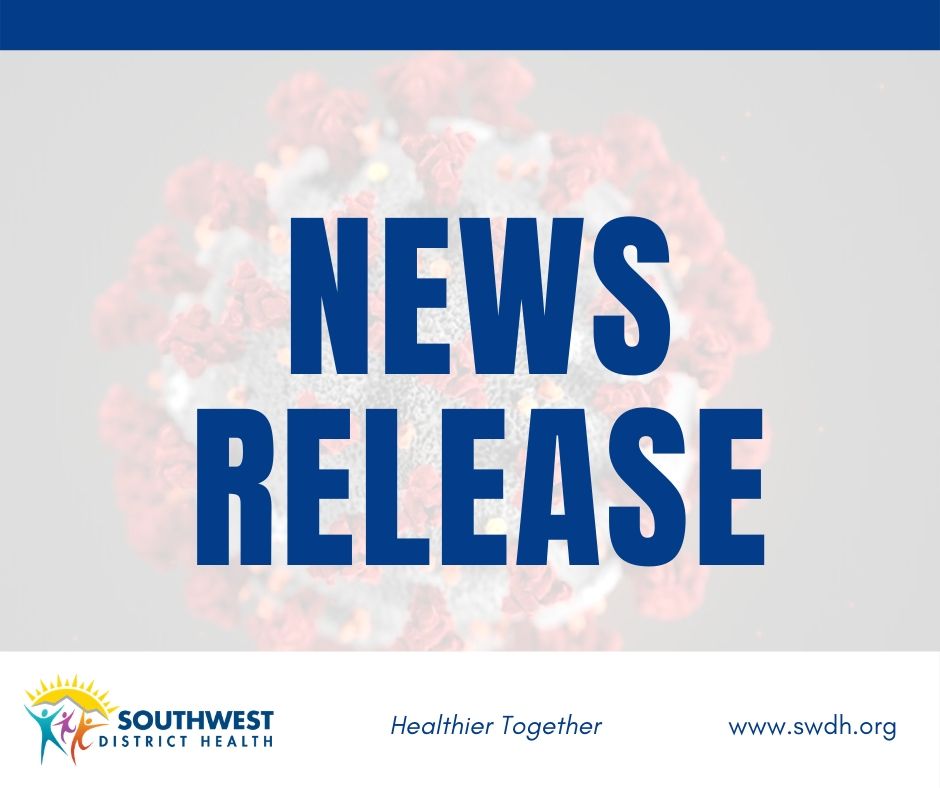 FOR IMMEDIATE RELEASE
Southwest District Health responds to inquiries regarding COVID-19 related death of Middleton School District employee
CANYON COUNTY, IDAHO – Southwest District Health has received inquiries regarding the COVID-19 related death of a Middleton School District employee recently announced through local media outlets. The process to complete the official death certificate can often take several weeks, which delays the reporting of COVID-19 related death data.
"Our thoughts and prayers go out to the family of the Middleton School District employee during this difficult time. The employee contracted COVID-19 prior to the beginning of in-person learning within the school district and was not present in the school facilities while students were also on campus," said Southwest District Health Director Nikki Zogg.
Southwest District Health staff continue to work closely with schools who reach out for guidance. "I commend the school administrators and school boards across our district who have worked really hard to implement practices that will protect their students and staff as they transition back to in-person learning," said Zogg.
Residents are encouraged to keep practicing preventive measures to help our region stay healthy and stay open. Steps include :
Maintain physical distancing and stay six feet apart from people not in your household
Wear a face covering when physical distancing cannot be maintained
Gather outdoors with a small group
Sanitize and wash your hands often
Clean and disinfect high touch surfaces often
Information regarding the latest COVID-19 case numbers and data are available on the Southwest District Health website at: https://swdh.id.gov/covid19/.  Please visit https://coronavirus.idaho.gov/ for statewide information.
Residents with questions regarding COVID-19 can call the SWDH COVID-19 Call Center at 208-455-5411 Monday through Friday from 8:00 a.m. to 5:00 p.m.
# # #
Media Contacts: 
Katrina Williams            Katrina.Williams@phd3.idaho.gov
Ashley Anderson          Ashley.Anderson@phd3.idaho.gov