Southwest District Health Vaccine Scheduling Update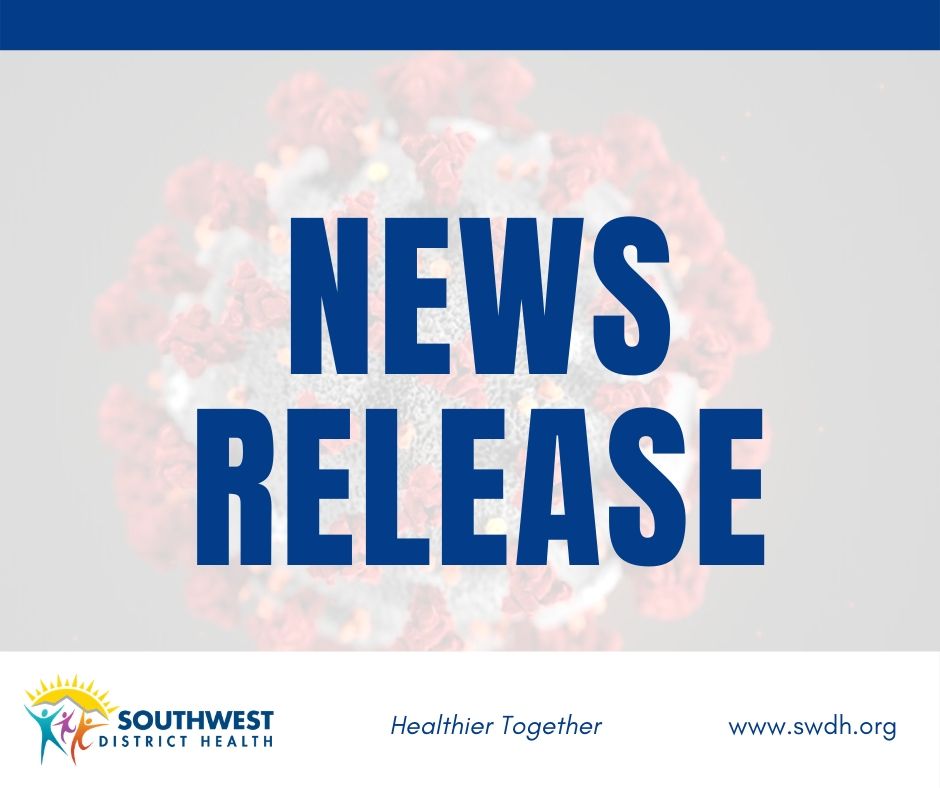 FOR IMMEDIATE RELEASE
Southwest District Health Vaccine Scheduling Update
 CALDWELL, IDAHO – Vaccinating our older adult population (65 and older), is currently high priority. We are closely working with our local COVID-19 vaccine partners to administer vaccine to eligible population groups. However, there are challenges to overcome and we ask for your patience and cooperation as we work through these challenges together. One of those challenges is our supply of vaccines. As of February 4, 2021, most of the vaccination sites in Southwest District Health's jurisdiction have reported they have no appointment availability. The current vaccine quantity of 3,000 weekly doses makes it very difficult to schedule appointments in advance. Due to the limited supply of vaccine, it is difficult for our COVID-19 vaccine partners to schedule vaccination clinics.
Southwest District Health, or District 3, is responsible for distributing the vaccine to those eligible under Group 2 (Frontline Essential Workers and adults 65 years of age or older) in the following counties: Adams, Canyon, Gem, Owyhee, Payette, and Washington. As you may already realize, 3,000 vaccine doses are not nearly enough to vaccinate all eligible individuals in a single week. With the current weekly allotment of vaccine, we estimate it will take 10 weeks to vaccinate all individuals in Group 2.
We understand many individuals in Group 2 are eager to receive their vaccine; however, we ask for your patience and understanding as we work with our community partners to administer vaccines to over 46,778 people within District 3. It is anticipated that it will take at least 10 weeks to vaccinate everyone in Group 2. We encourage community members eligible for the vaccine to prioritize those compromised individuals over 65 and those that are high risk.
Please know we are working diligently to administer the COVID-19 vaccine to people as quickly and efficiently as we can with our limited vaccine supply. We encourage you to continue to look for updates from Southwest District Health via social media, news releases, and updates from our media and healthcare partners. We are hopeful additional vaccine supplies will be made available to us in the near future.
Again, please keep in mind that if you are currently eligible to receive a vaccine, appointment availability may not be immediate. Current vaccine administering partner sites can be found here as well as Frequently Asked Questions (FAQs): https://swdh.id.gov/covid19/#Vaccine
Questions about this information or any other COVID-19 information may be directed to the SWDH COVID-19 Call Center Monday through Friday from 8:00 a.m. to 5:00 p.m. (except for observed holidays) at 208-455-5411. Statewide Information: https://coronavirus.idaho.gov/.
# # #
Media Contacts: 
Ashley Anderson           Ashley.Anderson@phd3.idaho.gov
Katrina Williams            Katrina.Williams@phd3.idaho.gov