First Owyhee County COVID-19 Case Confirmed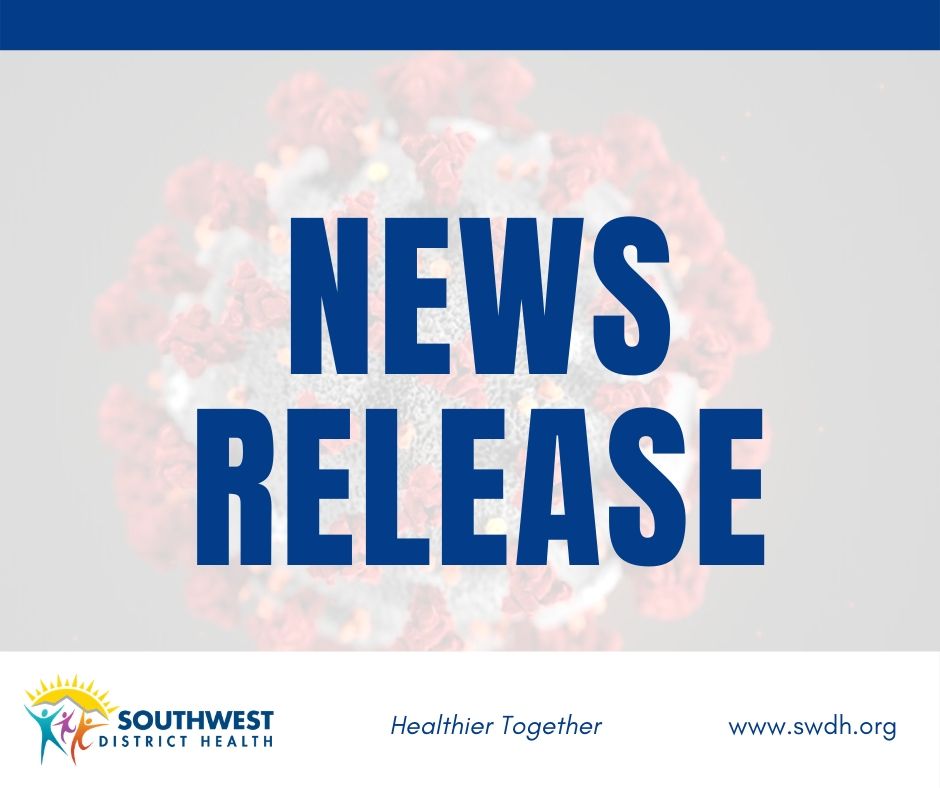 FOR IMMEDIATE RELEASE
First Owyhee County COVID-19 Case Confirmed
Southwest District Health (SWDH) has confirmed the first COVID-19 case in Owyhee County in a female in her 40s. The source of transmission is under investigation. Additional case-specific information about this individual is confidential and will not be released.
Southwest District Health staff continue their contact investigation. If other people are found to have been possibly exposed they will be contacted, provided guidance and monitored for symptoms.
Owyhee County officials ask all citizens to continue to follow the recommendations of the CDC, Governor Little and SWDH officials and remind citizens we can and will get through this together.
The Idaho Department of Health and Welfare Stay-Home Order issued Wednesday, March 25, 2020, includes guidelines to help slow the spread of COVID-19. Those guidelines include:
Keep six feet between yourself and everyone else at all times.
Engage in work, schooling, and social interaction from home via technology.
Avoid interacting with anyone outside your household unless you can keep at least six feet of space
between you.
Use drive-thru, pickup or delivery options as much as possible when getting food.
Avoid all non-essential travel.
Reschedule all social activities to take place via phone, video chats, or social media.
Questions about COVID-19 can be directed to the SWDH COVID-19 call center at (208) 455-5411 from 8 a.m. to 5 p.m. Monday through Friday. Case counts for the six counties SWDH serves are updated weekdays by 7 p.m. unless otherwise noted on the SWDH website, https://swdh.id.gov/coronavirus. For Idaho COVID19 information, please visit https://coronavirus.idaho.gov/.
# # #
Media Contact:
Katrina Williams
Southwest District Health
Katrina.Williams@phd3.idaho.gov
(208) 455-5317 or (208) 899-1268