First COVID-19 Related Deaths Confirmed in Gem and Owyhee Counties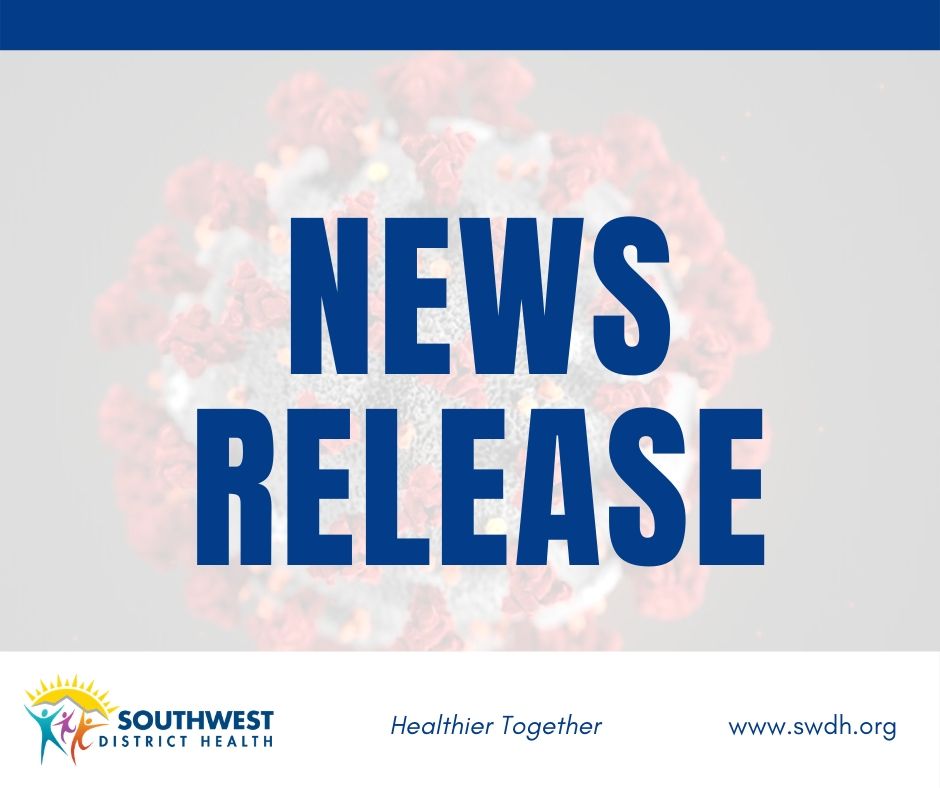 FOR IMMEDIATE RELEASE
First COVID-19 Related Deaths Confirmed in Gem and Owyhee Counties
CALDWELL, IDAHO – Southwest District Health (SWDH) has reported the first Gem County COVID-19-related death in a female in her 80s with underlying health complications. Southwest District Health is also reporting the first Owyhee County COVID-19-related death in a male in his 80s who had been hospitalized. No further information will be released.  To date, the six-county region served by Southwest District Health has seen a total of 51 deaths.
"Our thoughts and sympathies are with those impacted by these recent COVID-19 deaths," said District Director Nikki Zogg.
Southwest District Health urges all residents to take precautions to slow the spread of COVID-19. This includes practicing physical distancing, wearing face coverings in public places where social distancing is hard to maintain, washing hands often, staying home when sick, and regularly sanitizing often touched surfaces.
Questions may be directed to the SWDH COVID-19 Call Center Monday through Friday from 8:00 a.m. to 5:00 p.m. at 208-455-5411. Please refer to https://swdh.id.gov/coronavirus for the latest local numbers and data and https://coronavirus.idaho.gov/ for statewide information.
# # #
Media Contacts: 
Katrina Williams          Katrina.Williams@phd3.idaho.gov
Ashley Anderson          Ashley.Anderson@phd3.idaho.gov